Aishah Schwartz
Founder & Director
" The Prophet (sallallaahu 'alayhi wa sallam) said...He/she who helps to remove the hardship of another, will have his difficulties removed by Allah in this world and in the Hereafter...(Muslim) "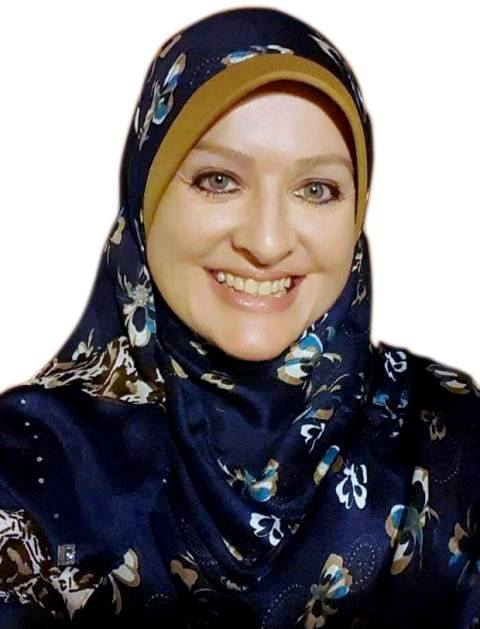 Aishah Schwartz, an American Muslim revert to Islam since April 2002, is founder and director of the 2006 established Washington, D.C.-based Muslimah Writers Alliance (MWA) and a retired 17-year career litigation legal assistant.
Ms. Schwartz is also a published freelance non-fiction writer and photo journalist whose aim is to counter misconceptions regarding the Islamic faith and members of the Muslim community.
As a woman traveling in the Middle East, Ms. Schwartz's role as a civil and human rights activist has focused on the rights of Muslim women and the plight of the Palestinian people affected by the Israeli imposed illegal embargo on Gaza. She has also been reporting on revolutions in the Middle East as a Demotix photo journalist since January 2011.
BIOGRAPHY (expanded)
http://aishahsjourney.blogspot.com/2010/06/aishah-schwartz-american-muslim-revert.html
BIOGRAPHY - PRLog (short version)
http://bio.prlog.org/mwa-net/50001433-aishah-schwartz.html
BIOGRAPHY WISE MUSLIM WOMEN
http://www.wisemuslimwomen.org/muslimwomen/bio/aishah_schwartz
HONORS AND RECOGNITIONS
2011 - Speaker Bridges Foundation film titled "Jihad On Terrorism" - http://tinyurl.com/jihad-on-terrorism
2010 - Featured in Al-Jazeera Documentary - http://www.youtube.com/watch?v=HLyJZGzNVqY
2009 - Blog: "Sister Aishah's Islamic Journey" recognized by The Daily Reviewer as among top 100 Muslim blogs - http://tinyurl.com/top-100-muslim-blogs
2008 - Recognized in Human Rights Watch (HRW) report, "Perpetual Minors" - http://tinyurl.com/perpetual-minors
2007 - Included in Donna Gherke-White's 'Face Behind the Veil' - http://tinyurl.com/face-behind-the-veil
2006 - Al-Ahram Weekly: "Aishah Schwartz, founder-director of the Muslimah Writers Alliance in Washington, set up the Grand Mosque Equal Access for Women Project that circulated a petition protesting the restrictions [on women]. It was the most striking example to date of concerted Islamic feminist global protest and one that authorities could not ignore." - http://tinyurl.com/al-ahram-weekly
PUBLICATIONS
The American Muslim
http://aishahsjourney.blogspot.com/2010/08/american-muslim-publications-of-aishah.html
Naseeb
http://aishahsjourney.blogspot.com/2012/02/published-at-naseeb-vibes-aishah.html
On Saudi Arabia/Women's Rights
http://aishahsjourney.blogspot.com/2010/07/saudi-arabia-chronicles-aishah-schwartz.html
On Gaza
http://aishahsjourney.blogspot.com/2010/07/gaza-chronicles-muslimah-writers.html
Bibliography
http://aishahsjourney.blogspot.com/2011/02/aishah-schwartz-on-egyptian-and.html
ARABIC PRESS
Youm7/Cairo, Egypt (11 May 2011) اعتصام 50 ناشطا مصريا وأمريكيا أمام معبر رفح
U.S. Activist and Egyptians Protest at Rafah Crossing
http://www.youm7.com/News.asp?NewsID=412977
Al-Wafd/Cairo, Egypt (8 Feb 2011) http://tinyurl.com/wafd-8Feb-2011
October Weekly/Cairo, Egypt (19 Jun 2010)
http://tinyurl.com/aishah-schwartz-octwkly-june19
Al-Wafd/Cairo, Egypt (7 Jan 2010) http://tinyurl.com/wafd-7Jan-2010
Al-Wafd/Cairo, Egypt (31 Dec 2009) http://tinyurl.com/wafd-31dec-2009
Al-Wafd/Cairo, Egypt (29 Dec 2009) http://tinyurl.com/wafd-29dec-2009
MOVIE - BRIDGES FOUNDATION MOVIE (Dec 2011)
Jihad on Terrorism (2:42, 12:04, 1:15:00)
https://www.youtube.com/watch?v=T-zLekoW3pg (w/Arabic subtitles)
http://www.alnor.no/jihad.on.terrorism.film.htm (Norwegian)
(Related PRLog Press Release - http://prlog.org/11397973)
DOCUMENTARY - AL-JAZEERA (Dec 2010)
MWA Documentary for Al-Jazeera with Aishah Schwartz and Rania Marwan
(Arabic voice-over)
http://www.youtube.com/watch?v=HLyJZGzNVqY
INTERVIEW - ALMUSLIMAH (16 Aug. 2002)
Shahada Story of Aishah Schwartz
https://www.facebook.com/note.php?note_id=277294595644024
DEMOTIX PHOTO JOURNALISM
http://www.demotix.com/hub/aishah-schwartz
http://www.facebook.com/note.php?note_id=334643506575799
MWA WEBSITE
http://www.muslimahwritersalliance.com
MWA PRESS ROOM
http://pressroom.prlog.org/mwa-net
BLOG - Aishah's Journey
http://aishahsjourney.blogspot.com
ON FACEBOOK
http://www.facebook.com/aishah.schwartz
http://www.facebook.com/aishahschwartz.activist
ON TWITTER
http://twitter.com/AishahSchwartz