Glenn Molin
Senior Business Intermediary
" Dr. Glenn Molin focuses his business brokerage career at CI Harvest within the lower mid-market healthcare sector and its vertical markets. His practice centers business development and successful exit strategies for healthcare and related businesses. "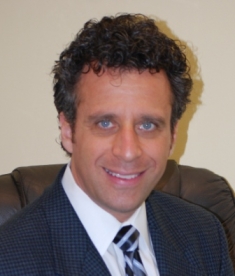 Dr. Glenn Molin brings over 25 years of professional experience to CI Harvest. Although well versed in many business segments, Glenn has focused his investment banking career at CI Harvest within the $2 million to $25 million healthcare sector and its vertical markets.
Through his personal experience of building and then selling two successful practices and turning around, re-structuring, and then selling a specialty food producer, he clearly understands that lower mid-market healthcare practices and health related businesses need the same astute transactional services, precise market positioning and buyer targeting, and industry specific expertise as the larger market firms. He also realizes that extra effort on keeping costs in line can be paramount to achieving successful outcomes. He has the well developed skills needed to confidentially and respectfully analyze a practice, establish a realistic value and position it properly in the market in a way that will attract qualified buyers who want to complete deals in a timely manner.
"I understand, first hand, what it takes to build, grow, and then sell a practice and a business; both the emotional and mechanical aspects. Every situation is unique and I want to go to work for you to bring your lifetime effort and investment to return its fullest potential".
Glenn's professional and efficient manner, clear communication style, and personal resolve make him an invaluable asset to CI Harvest's clients. Glenn earned a Bachelor's degree from Adelphi University, a Doctorate from New York Chiropractic College, and an MBA from the University of Maryland.