Ed Davis
Partner
" Ed Davis works with owners of small and mid-sized private, closely-held businesses (gross revenues of $25 million and less) successfully complete sales transactions. He prepares exit strategies and business valuations. "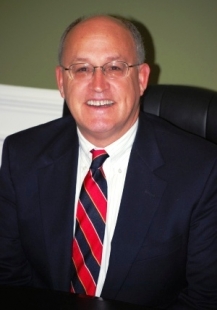 Ed Davis, CPA, CVA, heads up Harvest's Business Valuation Department. He is active in all areas including brokerage with over 35 years of relevant practice experience. Ed has advised or participated in over 100 transactions in industries from professional practices such as accounting and engineering firms, to construction specialty trades, manufacturers, retailers. Ed's involvement spans from pre-sale planning and value enhancement through final closing.
Valuation work includes an active litigation practice having appeared in many Maryland and other courts. IRS estate tax work, SBA and bank loan valuations are other areas valuation types Ed frequently performs.
Prior experience includes being General Manager for the Mid-Atlantic Operation of ARAMARK, INC., with direct responsibility of a $60 Million budget. Prior to that Ed was a manager of financial reporting for Freddie Mac. Ed has owned several accounting practices which have been successfully sold.