Stuart Anderson
President
" Anderson has served in both US Navy and US Coast Guard. Prior to founding Carolina Piedmont Capital, Anderson worked for several Fortune 500 companies, including DynCorp International where he was an internal auditor, KBR where he worked in Cash Manage "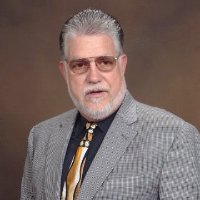 Stuart Anderson founded Carolina Piedmont Capital, Inc. in 2008, driving commercial finance innovations that forever transformed how people view and think of equipment lease and commercial finance options. A respected and inspiring industry leader, Anderson has been instrumental in fulfilling some very difficult finance request for a wide range of clientele, from individual practitioners to mega sized medical complexes. Mr. Anderson believes your success should not be in the hands of the large banks, it should be within your own hands. Mr. Anderson assist small business owners with the finance options they may need.
Through his vision and passion, Anderson has turned Carolina Piedmont Capital from a start-up into a premier financial services company. Today, he continues to shape direction for the company.
Anderson has served in both the US Navy and US Coast Guard. Prior to founding Carolina Piedmont Capital, Anderson worked for several Fortune 500 companies, including DynCorp International where he was an internal auditor, KBR where he worked in Cash Management; Accenture LLP, as the Accounts Receivable Manager and Washington Mutual Bank where Stuart was a customer service specialist within the mortgage loan department.
Anderson holds a Bachelors Degree in business administration from Columbia College (1996).
For more information, visit www.carolinapiedmontcapital.com.
Stuart Anderson
President
Carolina Piedmont Capital, Inc.

Phone:
919.904.3553

Address:
5540 Centerview Drive
Suite 200
Raleigh, North Carolina
United States

Areas of Expertise:
Equipment Finance
Working Capital