Karen Leigh May
Executive VP Sales & Marketing
Sales & Marketing
" May is currently VP of Sales and Marketing for CSI etc Expositions Tradeshows Conferences in Phoenix Arizona. Over the last 25 years Karen has excelled in meeting and event planning, trade show management, incentive travel and destination management. "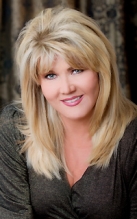 Karen has operated numerous local and international programs, ranging from 10 to 100,000 attendees, and worked for such clients as GE Finance, IBM, the NFL, the NBA, YPO, Accenture and Baxter Healthcare. In past years Karen produced million dollar trade shows and special events she often travels with clients to operate and produce their annual meetings and events from New York to Mexico. Karen began her career working for Marriott, Hilton and Starwood Hotels.
Karen is very active in the Arizona Events community. She is a current member of HSMAI and Past President of the Arizona chapter and past International Board Member. She maintains membership in the local chapters of MPI, HSMAI, ADME, SITE, HIP, ISES, PCMA, ESCA and AZSAE.
For the last twenty five years, Karen's been giving back to the community as volunteer/producer of several charity events, including New Times "Best of Phoenix" A' Fare to benefit March of Dimes, JDRF, Hemophilia Salsa Challenge, Phoenix Children's Hospital, The Children's Angel Foundation. Karen is also the co-founder of "Comedy 4 Canines", a fundraiser benefiting animal rescue in Arizona. Animal rescue is her passion and has a very special place in her heart.