Claydon Dental Milton Keynes
Neil Eguia
Dentist / Director
" Neil has a passion for providing the best dental experience his patients could ever hope for. With a focus on ensuring his patients are comfortable and confident before ever beginning treatment. "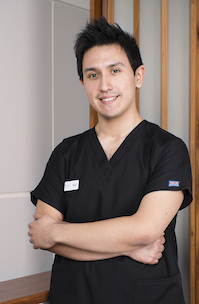 Neil is one of our Director Dentists and has completed an extensive level of dental training.
He studied a two-year postgraduate course at the renowned Tipton Academy where his skill was recognised by winning one of only two awards available in his class.
Throughout his career, he has developed a real passion for cosmetic dentistry and prides himself in his minimally invasive approach.
Neil is an Invisalign-trained dentist and one of the lead providers of the treatment in our Milton Keynes practice.
Neil Eguia
Dentist / Director
Claydon Dental Milton Keynes

Address:
Wales

Areas of Expertise:
Invisalign
Dental Implants
Disclaimer:
Users are solely responsible for the content posted by them. PRLog can't be held liable for the content posted by others.
Report Abuse