Evolve Performance Healthcare
Carl Baird
Clinic Director
" Dr. Carl Baird is a sports chiropractor and Portland native. Having graduated from Lincoln High he loves everything the city has to offer (even the rain). While passionate about sports medicine, Dr. Baird has a larger vision to help individuals take "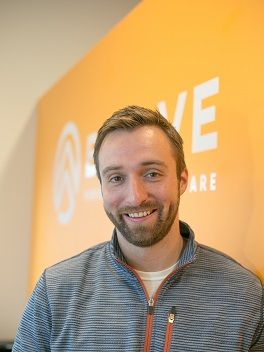 Dr. Baird completed his Master's of Science in Exercise and Sports Science and post graduate fellowship in sports medicine at the University of Western States. He is licensed as a Certified Chiropractic Sports Physician which has provided him extensive experience working with athletes of all levels. He served as sports medicine director for Parkrose High School. Been on the sidelines with the Portland Stags and Winterhawks, the Winter Dew Tour in Breckenridge, and the Pacific Crest Triathalon in Sunriver. And treated athletes at local CrossFit events, rodeos, and races.
In addition to his experience in sports medicine Dr. Baird also has extensive experience in the fitness and functional movement field. Before becoming a chiropractor he worked as a performance trainer. He has been an active member in the Crossfit community since 2012. He is a certified provider in functional movement systems including the FMS, SFMA, and Y Balance Test as well as a Corrective Exercise Specialist through the National Academy of Sports Medicine.
Carl Baird
Clinic Director
Evolve Performance Healthcare

Address:
United States

Areas of Expertise:
health
Fitness
Disclaimer:
Users are solely responsible for the content posted by them. PRLog can't be held liable for the content posted by others.
Report Abuse