Austin Carrigg
CEO
" In 2020 Austin Founded Exceptional Families of the Military (EFM) after testifying before the House Armed Service Committee. In 2019 she joined Ketotic Hypoglycemia International publishing in two medical journals after discovering a connection in DS & KH "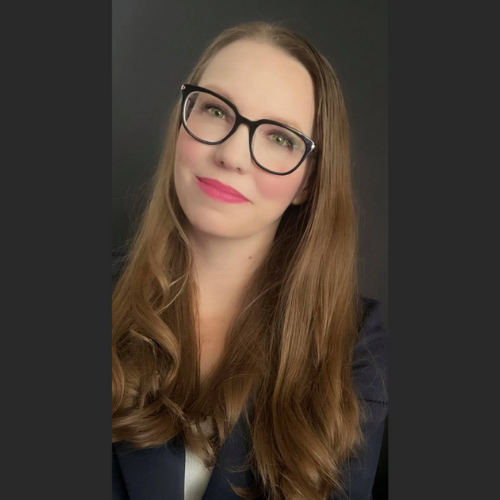 Austin Carrigg is the Founder and Chief Executive Officer of Exceptional Families of the Military (EFM). Austin is also a Vice President of Disability Research and Policy at Ketotic Hypoglycemia International. She has spent the last seven years tirelessly advocating on behalf of children, youth and families. Her experiences span complex medical needs, adoption, surrogacy, military life, and finding accessibility in an inaccessible world.
In 2018 Austin founded The Youth and Children's Advocacy Network (THEYCAN) with an intense desire to help guide families who feel lost in the diagnosis their family is facing and to be a voice for those who cannot yet speak for themselves. In 2019 Austin was named a board member of Ketotic Hypoglycemia International, subsequently, transitioning to staff and publishing Towards enhanced understanding of idiopathic ketotic hypoglycemia: a literature review and introduction of the patient organization, Ketotic Hypoglycemia International in Orphanet Journal of Rare Diseases and Ketotic hypoglycemia in patients with Down syndrome in JIMD Reports. In 2020 Austin Founded Exceptional Families of the Military (EFM) after testifying before the House Armed Service Committee in an effort to unite the voices of military families like hers and raise their voices collectively to incite change. Exceptional Families of the Military represents more than 130,000 families with a mission to connect military families with Disabilities, Special Healthcare Needs, or additional educational needs from all branches of the service in order to navigate within the Exceptional Family Member Programs and identify areas of improvement that affect the families they represent. Using the data they collect while simultaneously assisting families, they endeavor to create long-lasting systematic changes in the laws and regulations that affect EFMP families. EFM has established peer-to-peer support groups at sixteen major military installations across the globe that serve a multitude of families enrolled in the Exceptional Family Member Program (EFMP).
2017-2018 Austin was the Vice President and a founding board member of Little Lobbyists, an organization whose vision is to ensure that all children with complex medical needs have access to the health care, education, and community inclusion they need to thrive. The Little Lobbyists share healthcare stories of children from across the country with their members of congress.
Austin was a 2018 Heroes at Home Awardee and was recognized by Virginia Governor, Ralph Northam, for her work supporting military families. In 2022 Austin was named Fort McNair Military Spouse of the Year for her work with the Little Lobbyists, the Tricare For Kids Coalition, Ketotic Hypoglycemia, and Exceptional Families of the Military, as well as her individual work with military families across the country. Austin is a certified Army Family Team Building Trainer, which helps Army families acclimate to military life and build resiliency across their lives. She has also received numerous awards for her hard work and dedication to military families and her service as an Army employee.