Kris Kotsopoulos
Director
" Highly developed interpersonal and liaison skills • Excellent verbal and written skills • Committed to making a difference • Ability to work under pressure • Reputation for reliability and professionalism "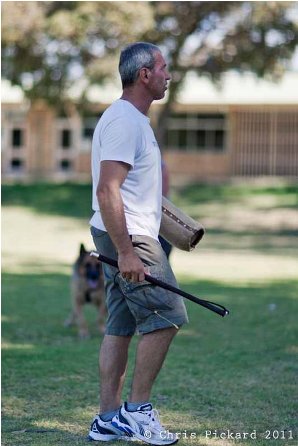 Kris has spent a lifetime working with and understanding dogs. His dream has always been to consistently breed the most reliable, stable and highly motivated canines in the world.
By using my unrelenting enthusiasm, determination and business skills, Kris has become a national and international industry leader in dog behaviour, working dog breeding and dog training.
Over the years Kris have implemented a plan to combine breeding, training and in depth education through seminars and workshops domestically and overseas.
Having travelled the world to source the best breeders and trainers, Kris commenced the most comprehensive service dogbreeding program in the world.
The Dobermans and German Shepherds Kris breeds consistently go on to produce superior working dogs that are utilized by families or by Professional Security Officers, Police, Military and Government agencies as service dogs. www.vonforell.com
Kris Kotsopoulos
Director
Von Forell Australia
Website
:
www.vonforell.com
Phone
:
+61357865388
Fax
:
+61357865277
Address
:
PO Box 419 Greensborough 3088
Melbourne, Victoria
Australia
Areas of Expertise
:
Tracking for Police or Competition
Obedience for Police and Competition
Protection for Police and Competiton