George B. Delany
Artist-in-Chief
" With the advent of George Delany Art, the artist brings together skills, aptitudes, talents, interests and passions that have come to be over the course of his lifetime. "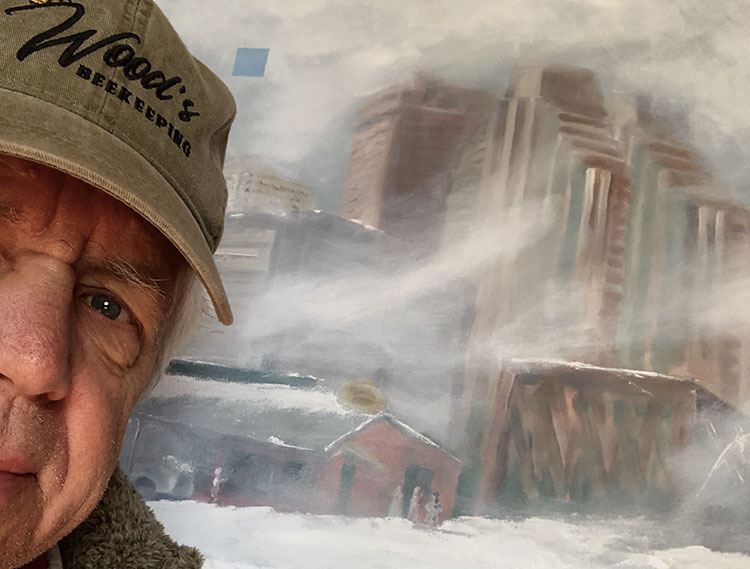 • Graduated BFA Rhode Island School of Design
• Owned Delany Design Direction for many years, located in Providence, Rhode Island, specialized in graphic communications, corporate design, creative marketing and brand identity development
• Served for periods of time in the corporate design world, first as Design Manager for a financial firm, Scudder, Stevens & Clark in Boston, MA, then for a think-tank/consultancy, Arthur D. Little in Cambridge, Massachusetts, and later for eDialog, an email marketing technology start-up in Lexington, MA.
• Mr. Delany has volunteered for many years at his church in Providence, Rhode Island, Central Congregational Church, has served on the Board of the Marine Museum of Fall River, and most recently taught in an adjunct capacity at New England Institute of Technology serving in the Graphics/Web/Multimedia Department
• Examples of his work are in many private, personal, institutional and corporate collections including the National Monument at Ellis Island, the National Medical Archive (Smithsonian), the Library of Congress and the graphic design collection of the Museum of Modern Art, NYC. For some years he was a member of the Providence Art Club where he exhibited his paintings.
• His work has been represented by Sheldon Fine Art in Newport, RI, and hung in a variety of exhibits at Central Congregational Church, Providence, RI
• At present, Mr. Delany is focusing on new art, photography, painting, and drawing. You can see the results of his efforts at http://www.georgedelanyart.com and follow his blog at http://www.georgedelanyart.blog
• Other passions, interests and avocations include his personal Faith, animals (formerly Southdown Sheep, African Pygmy Goats, assorted chickens and hens most favorably, Rhode Island Reds, and a few beloved dogs and cats; most recently, Honey Bee keeping), also travel, preservation of culture, application of technology to problems of humankind, the wilderness, music, the heavens and our adventures in space and discoveries of good movies and books. He maintains as simple a life as possible.