Kirsten Britt O'Donnell
Director of Pubic Relations & Marketing
Communication & Development
" Kirsten O'Donnell is the award-winning director of Public Relations and Marketing for Goodwill Industries of Southwest Florida. She holds more than two decades of experience in professional communication. "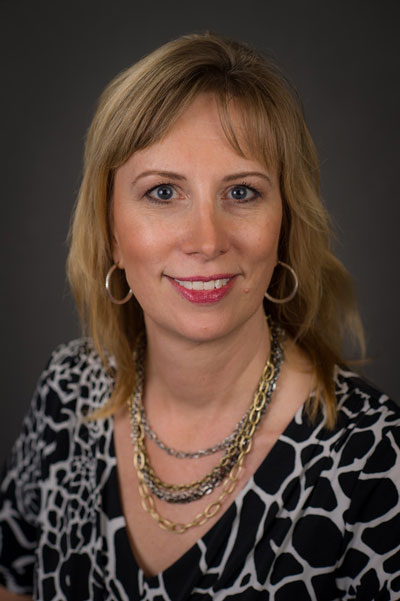 Kirsten O'Donnell is the Director of Public Relations and Marketing for Goodwill Industries of Southwest Florida. Since joining the nonprofit in 2008, her responsibilities have been to enhance Goodwill's public image and to strengthen public support for its mission, programs, and accomplishments.
As Public Relations Director, Kirsten manages all outward-facing communications for Goodwill SWFL, including news releases, online communication, marketing collateral, retail and mission branding, and events. She also oversees public relations and marketing for Goodwill's business services, disability-accessible housing, and charter school. Her efforts in online audience engagement and video production have been honored with local and statewide public relations awards.
A communications professional for the past two decades, Kirsten has worked as a television and print reporter in Florida, Georgia, Missouri, Iowa, and Michigan. Her writing and reporting have earned awards from the Iowa Broadcast News Association, the Georgia Association of Broadcasters, and the Georgia Associated Press. Prior to working as a reporter, Kirsten was a speech communication instructor at Truman State University (Mo.), Moberly (Mo.) Area Community College, and Central Michigan University. While teaching, she also coached three nationally-ranked speech and debate programs.
As a member of the Southwest Florida chapter of the Florida Public Relations Association, she has presented workshops on social media and video production. She has also presented on behalf of Goodwill Industries International on topics ranging from video production to crisis communication.
Kirsten holds a Master of Arts degree in Interpersonal and Public Communication from Central Michigan University (Mt. Pleasant, Mich.). She earned a Bachelor of Arts degree in Communication Arts at Oakland University in Rochester Hills, Mich., and is currently working towards her M.B.A. She resides in Cape Coral, Fla. with her husband Cory, a multimedia journalist.