Carolyn Ann Johnson
Vice President of Communications & Development
" Carolyn Johnson is Vice President of Communications and Development for Goodwill Industries of Southwest Florida, inc. A communications professional for more than two decades, she is also the organization's longest-tenured senior staff member. "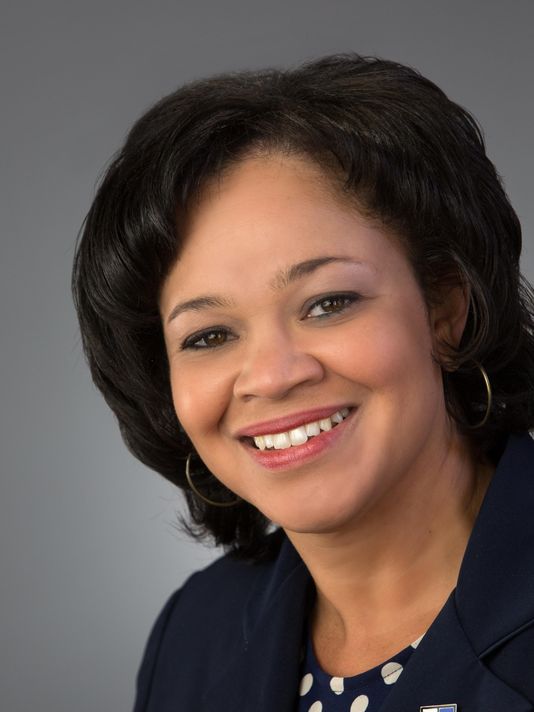 Carolyn Johnson is the Vice President of Communications and Development at Goodwill Industries of Southwest Florida. She has been with the organization for 18 years, where she began as the organization's Public Relations Manager. As Vice President, Carolyn oversees public and media relations, marketing and advertising, social media, special events, government affairs, speaking engagements and oversees a $3 million charitable Foundation's development and planned giving initiatives.
She manages a team of five, and is the longest-tenured senior staff member at the organization. Carolyn has brought numerous initiatives to the Goodwill table, including service as co-chair for the Florida Goodwill Association, where she led statewide legislative initiatives. She continues to produce multiple fundraising events such as the Festival of Trees, Goodwill Golf Classic and Goodwill's Breakthrough Awards. Carolyn is also co-chair of the organization's family strengthening committee, where she helped to spearhead the "How's Life" movement and continues to help drive many of its initiatives.
Carolyn is a 2016 graduate of the Goodwill Industries International Executive Development (EDP) program, a two-year, project intensive leadership program. The EDP provides a framework for understanding Goodwill's complex and multifaceted operations and how to manage them successfully as a CEO. The program focuses on four critical areas for developing CEO candidates: education and learning, business acumen, community involvement, and leadership experience.
A graduate of the University of Florida, Carolyn has been in the communications business for more than 24 years. Before her employment with Goodwill Industries, she worked for Waterman Broadcasting, an NBC News affiliate. She later worked for a small Public Relations agency before starting her career at Goodwill.