Jamie Sene
Senior VP
Marketing
" Jamie Sene has over 20 years experience in marketing and transactional sales from working in the private sector, public companies and his own businesses; he has a broad and proven track record both in marketing and sales. "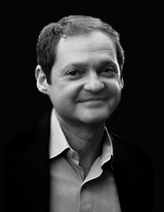 Jamie Sene has over 20 years experience in marketing and transactional sales from working in the private sector, public companies and his own businesses; he has a broad and proven track record both in marketing and sales. Jamie started his business career in sales in his early twenties, selling in various direct sales and telesales companies. This is where he learned the fundamentals of selling.
Later on Jamie got deeply into sales management, becoming Vice President of Sales for a national consulting firm. After years of successful selling Jamie moved over into marketing where he established and successfully ran marketing departments for several publically held international companies (SmartForce, SmartCertify, Skillsoft). Today, in his spare time, he still works as a free lance marketer.
www.SmartMarketingGuys.com is Jamie's way of sharing his hard earned experience with those interested in learning more about the fundamentals of marketing and wishing to keep up-to-date with the latest proven marketing techniques.