Michael Mario Scalzi
President
" MICHAEL SCALZI - PRESIDENT Innovative Environmental Technologies, Inc. Mr. Scalzi, President and founder of Innovative Environmental Technologies, Inc. (IET), has been performing biologically and chemically based remediation since the late 1980's. "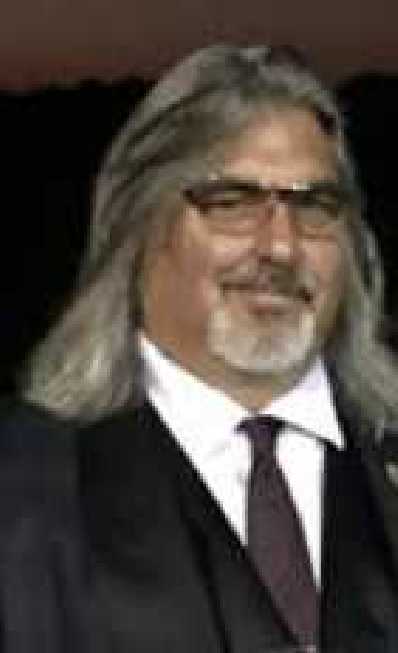 Mr. Scalzi designed and implemented projects that have ranged in scope from
large scale, such as a 136,000 cubic yard in-situ soil remediation in New Jersey, to small scale, such as a 2,000 cubic yard in-situ injection program at a strip mall dry-cleaner in Tennessee. In the nearly 30 years he has been performing remedial projects, he has designed, implemented, and patented chemical, biological and mechanical processes.
Mr. Scalzi has been integral in expanding the application of in-situ remedial processes. His unique perspective relating to the integration of mixed technologies and delivery processes has allowed Mr. Scalzi to apply chemical oxidation, aerobic processes,
anaerobic processes along with more traditional remedial approaches resulting in cost savings to IET's customers. IET was formed in 1998 as a resource for environmental consulting engineers. Since it's inception, IET has applied a variety of remedial technologies to over 2,000 sites across the country. Included in these projects are over fifty dry cleaning facilities in Illinois, Indiana, Tennessee, New Jersey, New York, California and Pennsylvania.
Mr. Scalzi and IET approach each site with the experience and the resources to recommend and implement the most appropriate remedial solution. IET owns and operates its own fleet of specially designed equipment capable of implementing nearly all types of in-situ remediation processes.
Mr. Scalzi holds a Master's degree in microbiology from the State University of New York. He has also participated in the curriculum development for environmental professional programs, sat on numerous state and federal roundtables and advisory boards, developed curriculum for college programs in New York and Pennsylvania, holds patents in delivery and remedial processes, and has published numerous articles relating to his experiences and expertise.
PAT. NO. Title
1 10,836,648 Full-Text Ex situ ferrate generation
2 10,729,132 Full-Text Xylophage control using antimethanogenic reagents
3 10,219,518 Full-Text Inhibition of methanogenesis to control wood boring insects and pestilence
4 9,637,731 Full-Text Heavy metal stabilization and methane inhibition during induced or naturally occurring reducing conditions in contaminated media
5 9,427,786 Full-Text Chemical oxidation and biological attenuation process for the treatment of contaminated media
6 9,221,699 Full-Text Inhibition of methane production during anaerobic reductive dechlorination
7 9,126,245 Full-Text Chemical oxidation and biological attenuation process for the treatment of contaminated media
8 9,126,244 Full-Text Use of encapsulated substrates that control the release rates of organic hydrogen donors
9 8,766,030 Full-Text Utilization of ferric ammonium citrate for in situ remediation of chlorinated solvents
10 8,147,694 Full-Text Method for the treatment of ground water and soils using mixtures of seaweed and kelp
11 7,828,974 Full-Text Method for the treatment of ground water and soils using dried algae and other dried mixtures
12 7,531,709 Full-Text Method for accelerated dechlorination of matter
13 7,129,388 Full-Text Method for accelerated dechlorination of matter
14 7,044,152 Full-Text Apparatus for in-situ remediation using a closed delivery system