Morty Bachar
Owner
Ceramic art and restoration
" Lakeside Pottery Studio, nationally recognized Ceramic and Sculpture Restoration studio, established in 2001 as a ceramic art and pottery teaching facility operating for 13 years. "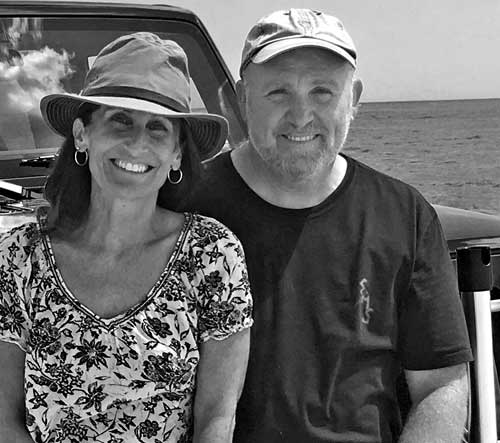 Morty Bachar has an extensive background in engineering and product design. He is an accomplished ceramic artist, ceramic instructor and art restorer performing ceramic and sculpture repair and restoration for individuals, collectors, dealers and museums. He uses his pottery and sculpting skills to design and create custom commission pottery work and his passion for Kintsugi art. To see Morty's pottery work or Kintsugi art work
Patty Storms is a lifetime painter, ceramic artist and instructor. With her painting skills and art history background she is a master ceramic restoration painter. In addition to designing and creating custom commission pottery work, Patty is also available for painting, drawing and portrait commissions. Her work is sold in galleries and in exhibits. To see Patty's ceramic works, teaching project examples and Patty's paintings web site
Anne Donick has diverse experience creatively. Anne joined the team as an apprentice a year ago and is becoming proficient in several areas of restoration skills and studio management.
-----------------------------------------------------------
Before deciding to be devoted to ceramic art and art restoration, Morty Bachar has held several positions for high tech companies:
Founder and CEO of an Intellectual Property Company, 9Volt Partners (a "Think Tank"), where several business concepts utilizing technology were developed.
Vice President of Product Development at RetailDNA / Priceline, a Walker Digital company. Responsible for wide range of design teams developing products to increase sales at a store level and web based using the following technologies and concepts: Voice Recognition, Artificial Intelligence, Computer/Web Based Training, Up-selling, Consumer Display, Advertising and Efficient Order Fulfillment. Morty also managed patent applications, development activities of business partners and subcontractors in several locations in the US and abroad.
Vice President, Engineering and Operations at Electronic Retailing Systems International, Inc (ERS) / Productivity Solutions, Inc (PSI) a provider of electronic shelf labeling and to retail self-checkout systems (sold to IBM).
Director of Product Development and Program Management at Executone Information Systems, Inc. for the Computer Telephony Division.
IPC information Systems, a telecommunications firm serving the financial stock trading community, where he held a number of technical and management positions in the Product Development, Engineering Departments and international regulatory approvals.
Electrical Engineering degrees from Bramson Ort and from the New York Institute of Technology. Prior to arriving to NY, he served as an officer in the Israeli Defense Forces.
Other related activities:
Board member of The Wildlife Orphanage, Connecticut.
Entrepreneurship - Speaker, Consultant and Coach