Tom Marx
CEO and Founder
" Tom Marx has over 12 years of experience delivering mergers and acquisitions services and a 25 plus year network of relationships in the Automotive and Heavy Duty Aftermarkets. "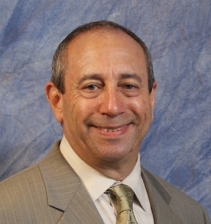 Tom Marx is the CEO and founder of Marx Group Advisors (MGA), a mergers and acquisition specialist focused on providing M&A services to the Automotive and Heavy Duty aftermarkets.
Marx Group Advisors was formed in early 2007 with the mission of providing full service M&A support for middle-market enterprises. As boomers age and often do not have a succession plan in place, and as the economy drives consolidation and acquisition-for-growth trends, Tom saw the growing need and opportunity to provide consulting services as well as bringing buyers and sellers together.
Tom represents sellers and buyers of companies and provides consulting services that enable companies to improve their balance sheets before beginning the M&A process, as well as post-M&A integration. MGA also represents private equity firms when financing is a part of the transaction.
Tom brings a depth of marketing and business knowledge from 25 years experience in the Aftermarket, as well as from many other industries, including motor sports, technology, telecommunications, broadcast, real estate, financial services, and resort property management.
He continues as President and CEO of The Marx Group, a full-service marketing communications company that provides Business Development, Marketing Strategy and Marketing Communications services to the Automotive and Heavy Duty Aftermarket.
The Marx Group www.themarxgrp.com is headquartered in San Rafael, CA, and has offices in New York, Chicago and Los Angeles. Marx Group Advisors www.marxgroupadvisors.com is headquartered in San Rafael, CA, and has offices in Boston, MA.
Tom co-authored Marketing Sucks! (And Sales, Too!), a book designed to mold the culture of an enterprise toward improved internal and external communications, resulting in more efficient and effective collaboration between Sales, Marketing, Executive and other teams, while improving their internal and external communications.
Tom is an active member of SEMA, AAIA and APRA. He is past vice chair of the AAIA Marketing Communications and Member Relations Committee and is past president of the Automotive Communications Council. He also serves on several other Boards of Directors. He writes a monthly eNewsletter, Catalyst, which provides M&A, marketing and business management insights and tips, and also writes a monthly article for APRA's print and online newspaper, called Global Connections.