Ted Fells
President/CEO
" Ted Fells, founded the information technology firm NucoreVision Inc. with partner, Ezra Moore in 1996. Fells currently serves as President & Chief Executive Officer "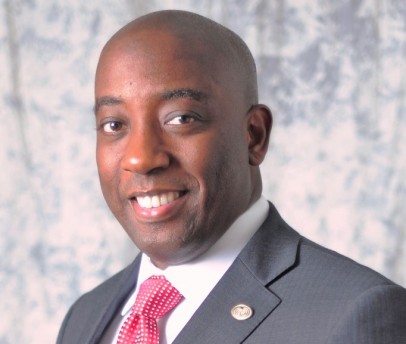 Ted Fells,
Co-Founder, President & Chief Executive Officer
NucoreVision, Inc.
As the co-founder, President and CEO of NucoreVision, Inc., Ted Fells brings more than fourteen years of executive management experience within the federal government contracting arena. An accomplished strategist, his expertise in the areas of information technology, marketing, project management and consulting have lead to the company's significant venture growth in other areas to include Cyber Security, Enterprise Technology Solutions and Management and Consulting. Since 1996, he has led the transformation of NucoreVision from a two man start up to a CMMI Level 2 certified, information technology firm with a Top Secret facility clearance and over eighty employees and consultants worldwide.
As a project manager within the Federal arena, Ted Fells executed key roles on a team responsible for the design, implementation and support of essential computer networks nationwide for the U.S. Department of Immigration and Naturalization Service.
Dedication, vision and a reputation for providing practical and experienced management to the NucoreVision customer base are operational strengths for which Ted Fells is known. NucoreVision clients include the Executive of the President, Department of Education, Department of Justice, Department of Homeland Security, Department of Health and Human Services and Department of Housing and Urban Development.
Ted Fells is committed to initiating a positive change within his community and encouraging others to do so as well. NucoreVision Cares for Community (NVI-CFC), the community service arm of NucoreVision, Inc was born as a result of Fells' commitment to affect positive change in his community. NVI-CFC assists local
schools, non-profit and community organizations in providing needed support to their publics within the areas of children's affairs, health and human services; education and technology.
Ted Fells is also recognized for achievements in business, as an Outstanding Entrepreneur Under 40 by the Minority Diversity Council, named as one of the Top 100 Small Businesses in Maryland by DiversityBusiness.com, winner of the 1st ICE Small Business Award of Excellence by the Morehouse University Entrepreneurship Program, honored as one of the 50 Most Powerful CEOs by Minority Enterprise Executive Council, as a Top Minority Supplier of the Year by the MDDC Minority Supplier Development Council and nominated for the SBA Minority Small Business Person of the Year award.
Ted Fells received his BS in Management and Computer Information Systems from Norfolk State University and is a member of the Kappa Alpha Psi Fraternity Incorporated.