Belinda Goodrich
President
" Globally recognized project and change management expert, Belinda Goodrich is the President of PM Learning Solutions. Ms. Goodrich was the first woman in the world to achieve five of the Project Management Institute (PMI) credentials. "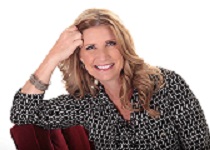 Globally recognized as a project management expert, Belinda Goodrich is the founder and CEO of The Goodrich Institute and PM Learning Solutions. PM Learning Solutions is focused on delivering world-class project management exam preparation programs and materials. Under The Goodrich Institute, Belinda serves as a consultant to a number of Fortune 500 companies with a focus on improving the project management processes and practices in order to drive business growth.
After over 20 years of corporate project management and executive leadership experience, Belinda "retired" to serve the project management community. The first woman in the world to achieve five of the PMI credentials, Belinda now holds the following: PMP®, CAPM®, PMI-SP®, PMI-ACP®, PMI-RMP®, PgMP®. In addition, Belinda is a Certified Scrum Master.
With a focus on industrial and organizational psychology, Belinda is fascinated with the mind, emotions, and behaviors of project managers and stakeholders and she leverages that fascination to bring practical application to project management techniques.
The author of multiple books and courseware on project management and PMI exam topics, Belinda is an in-demand facilitator, speaker, and consultant. In September 2018, Belinda received a Quilly Award in recognition of her participation in the best-selling book The Will to Win. As an instructor, Belinda has helped thousands of project managers achieve their project management credentials. Her passion is creating the connection between theoretical project management concepts and real-world business needs through energetic and engaging sessions.
To check Belinda's availability for speeches or interviews contact: info@pmlearningsolutions.com or visit www.BelindaGoodrich.com.