David Basri
President
" David Basri has been involved with technology in Financial Institutions for over 35 years. Mr. Basri has worked both within banking and the vendor community as a senior manager and executive. He founded Point Enterprises in 1996. "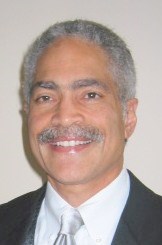 David Basri graduated from Stanford University in 1976 with a B.A. in Human Biology. He has always had a strong interest in software and participated in development of a computer model of the visual system while at Stanford.
After graduation, Mr. Basri spent 9 years working for banks in Oregon and New Mexico. He served in a variety of management roles combining operational efficiency and technology. During this time he was responsible for implementing branch automation and ATM systems during the early evolution of these technologies in banking. Mr. Basri was the founding Director of the Exchange shared ATM network in the Southwest.
Mr. Basri spent the next 12 years working primarily for two commercially successful companies that developed and marketed technology to financial institutions worldwide. He gained expertise and was responsible for developing and marketing products in branch automation, loan and account origination, check processing and remittance processing.
Point Enterprises, Inc. was founded in 1996. It began as a technology consulting company for banks, but soon began developing licensed software products of its own. Point developed and markets the StaffPro® Branch Resource Management and NetXed® Process Automation software products.