Rami S Kantari
Partner
" Since joining Meirc in 1998, Mr. Kantari conducts training programs in management, leadership, sales and customer service, emotional intelligence, CRM, social media and web marketing. "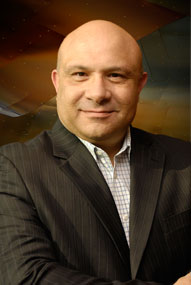 Mr. Kantari is a Partner with Meirc Training & Consulting. He holds a Bachelor of Science in Health Care Administration from California State University in Long Beach, U.S.A. and a Master of Business Administration from National University in San Diego. In addition, he has attended several executive programs at the University of Southern California.
Mr. Kantari has over 20 years of global experience in management and sales. He started his career by holding a number of sales and marketing, administrative and managerial positions in the United States, including working with the reputable insurance company, Health Net Inc. From 1995 till June 1998, Mr. Kantari was General Manager and Consultant at Brain International in Lebanon, a consultancy firm offering its professional services to a variety of clients in many different industries. Services included market research identification of niche markets and products, locating international suppliers, and negotiating agreements with distributors. Other sales and marketing services included sales management for Bristol Myers Squibb and business development management for Mersaco, a premier distributor of pharmaceutical products.
Since joining Meirc in 1998, Mr. Kantari conducts training programs in management, leadership, sales and customer service, emotional intelligence, CRM, social media and web marketing. With Meirc, Mr. Kantari championed the web marketing strategy and Crafted a social networking strategy which created many business opportunities and sales leads and positioned the company on the web with visible leadership success in the social media and social networking business. In addition, Mr. Kantari is certified in Neuro-Linguistic Programming (N.L.P.).