Claire L Sandbrook
CEO
Shergroup
" At Shergroup we make it easy for our clients to recovery their money or land using a full range of services. Whether you are owed an outstanding invoice, unpaid rent, or have a CCJ which you want to enforce through the Court system we can help. "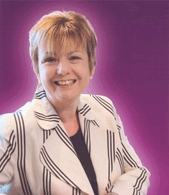 Claire Sandbrook is the CEO of Shergroup, a law company created from the Sheriffs of London dating back to 1780.
Today Shergroup provides a full range of collection, litigation and enforcement services for court users who want to recover their money or land from the courts throughout England and Wales.
Appointed by the Lord Chancellor, Claire is one of only 69 Authorised High Court Enforcement Officers in England and Wales. She was admitted as a Solicitor in 1989 and became a partner, having started at her law firm as an audio typist.
She has written five books, and is now working on her sixth book "Debt Collection" for Sweet & Maxwell.
Specialising in all things connected with collection and enforcement services, Claire has served on various Government committees, and is a long serving member of the National Council of the Institute of Credit Management.
In 2002, Claire was nominated for her contribution to the Credit Industry following the successful implementation of the Sheriffs Lodgment Centre, which has transferred over 400,000 County Court Judgments with a judgment debt value of over £1 Billion from the County Court to the High Court since its creation in March 1999.
In 2004 Claire and her fellow Authorised High Court Enforcement Officers launched the highly innovative brands of Sherforce and Sherbond to carry on the work of the Sheriffs in all 105 postcodes in England and Wales. Claireís team also won Plain English Awards for their leaflets to explain the work of Sherforce in 2004.
In 2005 Claire extended Shergroup operations to Delhi, India, and Shergroup now has over 20 staff working as paralegals for Sherforce, and the Sheriffs Lodgment Centre.
Today Claire is involved in training and mentoring her teams across England and India and encouraging them to deliver the kind of services she believes are in the best interests of the client. Claire remains wedded to the concept of fixed fees, and complete transparency for the client in handling their instructions. She has built a team of friendly and approachable colleagues who all put the client at the top of the list of their priorities!
And you can see Claire in action in the Shergroup movies at www.shergroup.net!