Carl Brown
President
" Carl is the founder of SimplyRFID in Warrenton, Virginia. Beginning his career by dropping out of college, Carl founded his first software company at the age of 20. He is an engineer, entrepreneur, and inventor with more than 30 patents. "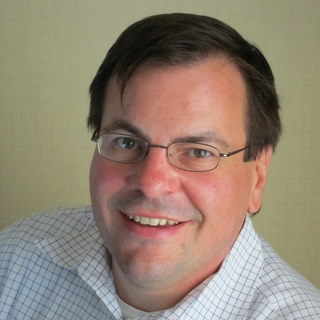 Carl Brown built his first networked software package before he was 13. By age 20, he started his first software company. A former Vice President at Neopost Online, and a founder in multiple software startups, Carl holds patents in a wide variety of user-friendly, innovative technology products.
About the company he founded in 2003, SimplyRFID, Carl says: "Run by engineers, we revel in delivering legendary support, solving complex puzzles, and meeting customers' needs. So far, nearly 3,000 companies have benefited from our ability to make the most innovative products that work right every time."
Delivering customer service that bridges the technology gap is Carl's passion. In fact, his Facebook page is often seen holding a contest to see how many M&Ms are in a jar, or which type of candy customers would like to see packaged in with their order of RFID tags. A lifelong "nerd" and software geek, Carl runs his company with happiness in mind.
That includes happy customers. Carl doesn't believe in making mountains out of molehills. That's why he guarantees that SimplyRFID's products are Simple and easy to use -- without complex and expensive solutions. Carl says RFID is just a matter of:
Peel (the tag off the roll),
Stick (the tag on your item), and
Track (the item wherever it goes.)
Everything else is a detail.