Moses Akinmuyiwa
Finance Director
Admin and Finance
" Moses is professional Accountant for over twenty years, an avid Online Marketer and a professional eBook Publisher! "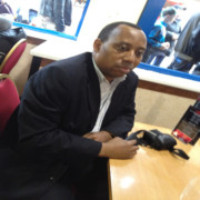 Moses is very much interested in learning new things and adaptive to changes. His leadership quality is sound, coupled with all the managerial skills acquired thus far. Ability to work with others and working in a multicultural environments is a plus for Moses.
His interpersonal and analytic skill is excellent. He exudes high business ethical practices with self confidence and sound communication skills. He is self motivated by challenges and outcome of his actions. He has the ability to recognize opportunities, quantify risks and take risk. He is very creative in tackling issues, self discipline and focus on achieving goals and his career.
He has authored two eBooks that are currently being sold on Google Books!