SuccessionLeadershipChange.com
Stuart James Hayes
Director
Advisory & Interim Management
" Stuart Hayes is a Professional CEO and Leadership Trainer who specialises in leading businesses through out of the ordinary circumstances. "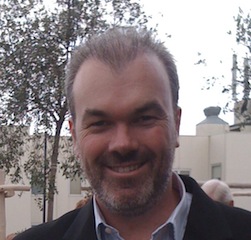 Stuart Hayes is a Professional CEO and Leadership Trainer who specialises in leading businesses through out of the ordinary circumstances such as rapid growth (including start-up), owner's exit (including succession) and financial stress (including turnaround or business recovery).
During the past past 15 years he has acted as an Interim CEO, COO or CFO during the turnaround or start-up of businesses in Australia, England and Asia and worked with clients and partners ranging from Australian based entrepreneurs, families and business owners to the governments, Royal Families and multinational service organisations such as Deloitte, KPMG and Andersen.
Stuart James Hayes
Director
Advisory & Interim Management
SuccessionLeadershipChange.com
Website
Phone
:
61414414745
Address
:
PO Box 233
Albert Park 3206
Melbourne, Victoria
Australia
Areas of Expertise
:
Leadership
Turnaround
Succession
Disclaimer:
Users are solely responsible for the content posted by them. PRLog can't be held liable for the content posted by others.
Report Abuse