Ammad Ali
Executive SEO
SEO
" A dedicated and driven SEO specialist with extensive experience gained working on a large number of web optimization projects for key clients. "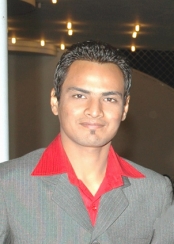 Focused upon maximizing the transparency of client sites, through the management of SEO, Pay Per Click, Web Analytics, Market Research and Social Media campaigns. Consistently demonstrates the ability to ascertain the exact requirements of the client through extensive research and analysis.
Specialties:
- An expert in Internet Marketing campaigns, specializing in Organic Search Engine Optimization (SEO), Search Engine Marketing (SEM), Social Media Marketing, Article Marketing & Market Research.
- Maintains an excellent knowledge of the major search engine algorithm and ranking systems.
- Highly knowledgeable in all aspects of Google Adwords, Yahoo Search Marketing and MSN Ad center.
- Possesses an excellent understanding of Web Analytics
- A demonstrable track record of excellence work.
Ammad Ali
Executive SEO
SEO
Traffic Online Media Solutions
Website
:
www.wewanttraffic.com/
Phone
:
+345 236 1199
Address
:
Office 1605, 16th floor X3 Tower Box 333415
Jumeirah Bay, JLT Dubai, United Arab Emirates‎
JLT, Dubai
United Arab Emirates
Areas of Expertise
:
SEO
Internet Marketing
Social Media