Versandra Jewel Kennebrew
President
" For more than a decade Versandra Kennebrew has introduced to the masses holistic options for optimal health and well being. From customized private one-on-one coaching sessions to workshops and retreats, Kennebrew is on a mission to touch the world. "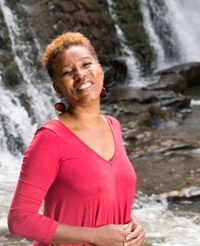 Health is mind, body, and spirit working in symphony, and Versandra Kennebrew, Founder & President of VKI Personal Development is considered by many, an optimal health conductor. She has taught hundreds of massage therapists and other holistic health professionals the art of touch. She is the author of 6 self-help books and Resident Holistic Health Coach on Night Watch Expressions WRFG Atlanta. Through her empowerment tools, radio broadcast, retreats, and presentations, Coach Versandra supports health seekers around the globe on their journey to optimal health, happiness, and fulfillment.
Kennebrew is a graduate of the Institute for Integrative Nutrition. She studied mental health at Wayne County Community College District where she was inducted into the National Honor Society. She's an Energy Field Enhancement Specialist, Metaphysician, International Speaker, and National Service Alumna, with a plethora of tools at her disposal to create customized life transformation programs.
Simply put, Versandra Kennebrew is living in her divine purpose to touch the world. She wants to leave a legacy of servant leadership for the next generation to build upon.