Ted Schmidt
Business Coach
" Meet Coach Ted Schmidt. With his passion for business and his innate entrepreneurial instincts, it's no surprise that Ted is a natural-born business coach. "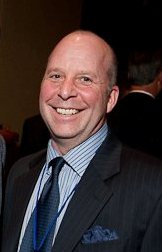 Ted knows a thing or two about success. He started his career in 1978 with an entry-level position at a tool & equipment rental company. After graduating from college he accepted a position with a Seattle rental company and within five years became a partner and was sitting on the organization's governing council.
Ted's sixth sense for opportunity led him to an empty building in Seattle. While other people may have seen only concrete and debris, Ted saw dollar signs. He transformed this empty building into a multi-million dollar rental store with 24 employees.
With Ted's shared tenure and guidance, beginning in 1980, the organization saw a seven-fold increase in their market presence prior to accepting an attractive purchase offer for the entire operation.
The company had three locations in 1980 and had exploded into 22 locations by the time the business was sold in February 2000. With the satisfaction – and financial security – of a job well done, Ted returned to Spokane with his family and started a real-estate investment company.
When a business associate approached Ted with an opportunity to enter the field of business coaching, the timing was right for him to dedicate his efforts and ambitions to helping other business owners achieve their dreams, as Ted had done for himself.
As a business coach, Ted now helps other business owners to overcome the challenges they face and achieve their goals; both personally and professionally. He adheres to a simple but powerful philosophy:
"Take care of your team, your team will take care of customers, your customers will take care of the business, and the business will take care of you."
More About Ted...
Ted was born and raised in Spokane.
He graduated from Central Washington University with a Bachelor of Science in Business Administration.
Ted is a golf enthusiast and is married with two daughters.