Tara R. Alemany
Founder and co-owner
" Tara Alemany defies a simple definition. She is a multi-award winning author, an international speaker, book marketing consultant and publisher, as well as a serial entrepreneur. "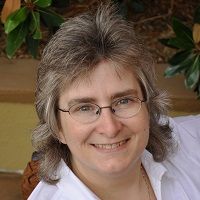 Tara R. Alemany is a multi-award winning author, speaker, book marketing consultant and publisher.
She speaks frequently on book marketing and publishing topics, and works with authors and speakers regularly to get found online, on stage and on-the-shelf using the services of her two CT-based businesses.
Emerald Lake Books' publishing services are especially effective for consultants, coaches and executives who want to produce better educated prospects and generate more leads and partnerships for themselves and their businesses.
Aleweb Social Marketing helps those same people launch their messages by developing the foundational materials (website, social media, branding, content, promotional materials, publicity, etc.) and marketing strategies that leverage the power of being an author to open new doors, increase consulting opportunities and establish their expertise.
Tara has authored two books, and co-authored or contributed to four others. Her book, The Best is Yet to Come, won an Honorable Mention in the 2014 Readers' Favorite awards and shares the lessons learned while overcoming the unexpected death of her fiancé in October 2011.
Her first book, The Plan that Launched a Thousand Books, a DIY guide to creating your own book marketing plan, shares the tools and services she recommends to her clients and readers. This second edition of this book won two silver medals in the Florida Authors and Publishers Association's 2015 President's Book Awards.
In addition to consulting, writing and speaking, Tara serves on the Board of Directors for a Christian writers' critique group and is both President and Chaplain of that same group. In her spare time, she is a wine maker, a martial artist, a juggler, a military Mom of 2 teenagers (one of each), step-Mom to 1 loveable mutt and is owned by a black cat.