Kevin Leigh
Co-Founder
" As a Director for an Auto Nation Dealership in Buffalo Leigh met with over 28,000 customers. Then Leigh spent 17 years with West Herr in NY. In 2014 Leigh founded a startup, Dealer Simplified, helping dealers increase profit by holding their own auctions. "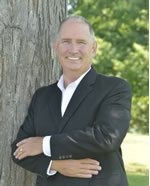 As the son of immigrants, Kevin Leigh lives the American dream and understands the value of hard work and enterprise. Leigh's family immigrated to the United States from Ireland when Kevin was just 13 and Kevin has spent his adult life building a successful career while always staying grounded in his Irish roots.
Kevin studied at Drimnagh Castle in Dublin Ireland and in Lancaster, NY and has spent the past 34 years working primarily in the automotive industry. Leigh's work has involved sales, business development, digital marketing, software development and growth hacking.
Leigh was the Director of Finance for an Auto Nation Dealership in Buffalo New York. for almost 14 years, working with Mike Maroone and his Father Al. Then Leigh spent nearly 17 years with West Herr Automotive Group, the a top 25 dealer group in Buffalo, as the Director of Business Development and Digital Marketing. In both positions, Kevin was successful in implementing programs that increased both the size of the businesses and their profits. In one particularly successful project for West Herr, Leigh's team created used vehicle inventory management software resulting in a 300+% growth in used vehicle sales. When Kevin left West Herr, the company was delivering almost 40,000 retail automobiles and another 15,000 profitable wholesale transactions.
Most recently, Kevin Leigh co-founded Dealer Simplified, LLC, a company dedicated to simplifying automotive software. Leigh has called this venture his passion and it allows him to combine his entrepreneurial skills with his ability to utilize current technology to create more effective automotive solutions. The goal of Dealer Simplified is to jump-start the profit centers in dealerships while keeping the processes and software simple and easy to understand and implement.
Kevin Leigh is also an accomplished author and is passionate about writing and blogging. His latest novel, "Gollup the Woods" was inspired by the stories he heard from his father on their many trips through the Irish countryside. The novel is targeted towards young adults and features the adventures of orphaned twins with magical powers.
Kevin currently resides in Alden, New York with his wife Mary and their three boys. Leigh spends his spare time volunteering with various community organizations and is active in the Geocaching community.