Phil Gates
Co-Founder
" Software Architect / Data Master. Some of his early projects included PowerWheels.com for Fisher Price Toys. When he became the Software Architect for the top 25 dealer group in the USA, he created tools used by the company's 1,300 employees "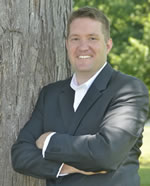 Phil Gates has been passionate about creating easy to use and fun software most of his adult life. Some of his early projects included PowerWheels.com for Fisher Price Toys.
In 2007, the West Herr Auto recruited Phil to head up their web development team. He created some truly cutting edge products for the company including an inventory tool that provided life market view and instant price updates.
Phil's current project is a start up called Dealer Simplified, an automotive software company devoted to profit through strong process and easy to use tools.