Christine Kaine
CEO
" Christine Kaine is CEO and Founder of Business Angels Pty Ltd which operates an Angel Investor matching network www.businessangels.com.au. In 1992 she established the second matching service in Australia. "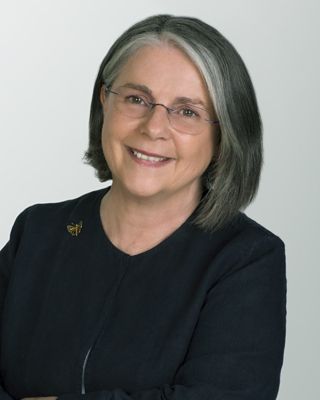 Christine Kaine has been matching angel investors to entrepreneurial businesses since 1992. She established the second matching service in Australia after reading a newspaper article about business angels investing time and money to assist growing businesses achieve their potential. Christine believes her success is due to her focus on matching people's values and skills ahead of the money, and that her experience in recruitment has been of great benefit in helping her achieve this. She is described as a profiler. Her understanding of behaviour and what makes relationships work helps her encourage people to tap into their own core values rather than fit into someone else's expectations.
Business Angels has matched thousands of investors and businesses. It has helped to form a great variety of partnerships, with some angels investing time and money, and others providing mentoring and networking.
Christine has written a comprehensive and practical guide to the process, "Private Capital for Private Companies" for those contemplating finding an angel investor or investing in a business.
Her matching service is driven through the website www.businessangels.com.au where all clients have an anonymous profile. Clients can request to be introduced to specific listings, but a referral is only made if the details match. The two-way matching is done in-house using custom designed software.
Christine has always been a first mover. In her early twenties she was one of the first female Pharmaceutical Representatives in Australia, possibly the first who was not a medically trained. She went on to sell surgical products to major hospitals throughout Australia and New Zealand.
In 1987 Christine set up her first business in Armadale, Melbourne. This business, called peoplebrokers, matched housemates and house minders. The service was in demand because people were more mobile, leaving family networks, and remaining single longer. She computerised the matching as soon as it was possible to do so. She was fortunate to find excellent computer programmers who wrote clever applications for matching client files. She adopted the internet early, which meant that she spent a lot of time explaining what a website was. Christine had one of the first ecommerce websites, when only NAB offered online transactions.
Christine has consulted with Government policy makers who have sought her opinion because she has been at frontier of social change. Christine is described as approaching what is hidden from a totally different perspective. She also recognises that while values are shifting, they haven't shifted far enough.
Her vision for the future challenges the present in many uncomfortable ways. The underlying philosophy for all that Christine does is about collaborating rather than competing - open source relationships. She recognises that true networking needs to be much smarter and for this reason she has set up a new matching service called CrowdEntrepreneurs. Crowdsourcing is certainly one key to a future where the most valuable thing is people and their relationships with each other.
A few of her heroes are Mohammad Yunus, Bill Gates, and Buckminster Fuller.