Crystal Brown-Tatum
Founder/CEO
" A dedicated professional with more than 15 years of experience, Mrs. Crystal Brown-Tatum is the CEO and President of Crystal Clear Communications; an award-winning and public relations firm whose portfolio boasts work for Fortune 500 companies. "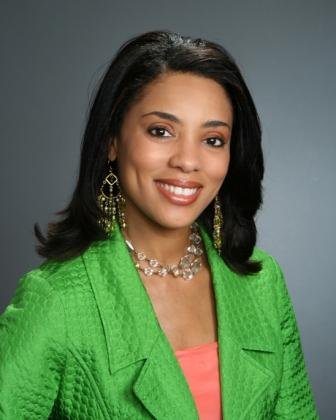 Crystal is a San Antonio, Texas native and Honors College graduate of The University of Houston with a B.A. in Radio-Television. She has completed post-graduate work in public relations and is the author of three poetry books, one nationally published fiction novel Caramel and Cream and a nationally acclaimed breast cancer memoir entitled Saltwater Taffy and Red High Heels. In addition, she completed an Honors College senior thesis on the overlooked effects of gangster rap music on male perception of women.
Crystal has appeared on several local and national radio and television shows, including Oprah and The Bill Cunningham Show and has had more than 1000 editorials published including editorial work featured in national magazines including Vogue, People, Self, Shape, Health & Fitness, Elle, The Capitol Times, Today's Christian Woman, Washington Weekly, The Daily Cougar, The San Antonio Informer, Coping with Cancer, Amoena Life and The Houston Chronicle. In addition, she has appeared on Women's Entertainment Television as a featured guest on the Dove/Conde Nast "A Cut Above: Beautiful Hair" television show. and The Discovery Channel featured her story in the Triple Negative Breast Cancer patient education program.
Crystal is the 2011-2012 Mrs. Black Louisiana and was twice voted Miss Congeniality in the Miss Texas USA pageant and was a top ten finalist in the Miss San Antonio USA pageant. She was the first African-American women to be crowned Sigma Chi Fraternity Fight Night Queen. She was a recipient of the 2005 Emerging-10 award sponsored by the Houston Minority Business Council, 2006 Women on the Move recipient and H Texas magazine named her a Top Professional on the Fast Track for 2006, 2007 and 2009 as well as a Top 100 Professionals of Houston in 2011. In addition, she received a Texas Senate Commendation for her community service and was awarded a Distinguished Achievement Award from the City of San Antonio Martin Luther King, Jr. Commission and Unsung Hero Award by Sigma Gamma Rho Gamma Sigma chapter. She is a 2009 Blazing Star Award Winner from the Women's Chamber of Commerce of Texas and the National Diversity Council named her a 2010 Most Powerful and Influential Woman in Louisiana honoree. Bright Starts Corporation named her a 2011 Pink Power Mom.
Crystal is very active in the community and has lobbied on Capitol Hill for heart attack and stroke survivors and been instrumental in community outreach on several local political and grassroots campaigns. She was selected by the Houston Business Journal in their inaugural 40 under 40 Top Professionals of Houston as well being named a 40 under 40 Top Professional for Northwest Louisiana from the Shreveport Chamber of Commerce.
She is a member of the Texas and Louisiana Advocacy Committees with the American Heart Association, Former Board of Directors of the Kiwanis Club of Southern Hills (Shreveport) where she was named Chairperson of the Year, member of the Bauer Society at The University of Houston, Board of Directors of Gridiron Heroes, and a member of Sigma Gamma Rho Sorority. She is married to Sergeant First Class Philip Tatum and has one daughter, Jaclyn; a student at Baylor University. Most importantly, Crystal is a seven year breast cancer survivor.