Charles Jones
President
" A respected public relations pro and former journalist, Charles Jones is president of CJones & Associates Public Relations. He has gained a national reputation for crisis communications, legal and professional services marketing, and media training. "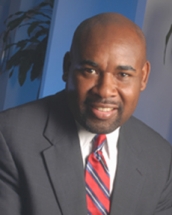 Charles Jones is president of CJones & Associates Public Relations, a full-service PR firm focusing on Corporate and Crisis Communications; Legal and Professional Services Marketing; Multicultural Marketing; Entertainment Publicity; Media and Public Speaking Training; and Event Planning.
His professional accomplishments include handling crisis communications for Rothstein, Rosenfeldt & Adler when the managing partner admitted to operating a $1.2 billion ponzi scheme inside the firm. He handled the legal proceedings in Broward County, Fla. following the death of celebrity Anna Nicole Smith and coordinated press during Smith's funeral in the Bahamas. Jones also represented Gary Coleman's former agent following the former child star's death.
Charles is recognized as leader in legal and professional services marketing. He has helped law firms of all sizes with publicity, marketing and business development.
Charles also a nationally recognized public speaking and media interview trainer. He has led seminars for The Knight Foundation, The National Association of Black Mayors, and The Miami Fellows Initiative.
Among his numerous honors, Charles received the Outstanding Black Alumni Award from the University of South Carolina; named a "Trendsetter in Public Relations & Marketing" by Florida Trend magazine; an "Up & Comer in Public Relations" by the South Florida Business Journal; and a "Gold Medal Award" winner by Miami Today.
A former journalist, Charles was a news reporter for WFTV-TV in Orlando, Fla., WNCT-TV Greenville, N.C. and WOLO-TV in Columbia, S.C. He earned a Bachelor of Arts degree in Journalism & Mass Communications from the University of South Carolina in 1991.