Thomas Lorber
CEO
" Thomas Lorber is CEO and one of the founders of Intact Systems. He is an expert in the fields of audit and certification management, supply chain integrity management, and traceability. "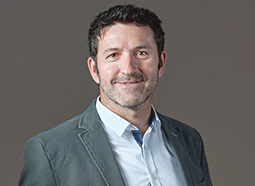 Thomas Lorber is CEO and one of the founders of Intact Systems. He is an industry expert with many years of experience in the fields of audit and certification management, supply chain integrity management, and traceability.
Thomas also offers consulting services and helps customers to better understand the complex relationships between products, brand owners, manufacturers, certification bodies, auditors, and more.
Thogether with Intact Systems' leading software solutions he enables companies, NGOs, and even governments throughout the world to ensure the safety, reliability, and integrity of their products and services, and thus to effectively protect their brands & labels from fraud and counterfeiting.