Pete Bayliss
Film composer, sound designer and producer
" Film composer, sound designer, producer and recording artist based near Cardiff. A keyboard player for over 30 years and a veteran within Rock and Electronic genres. "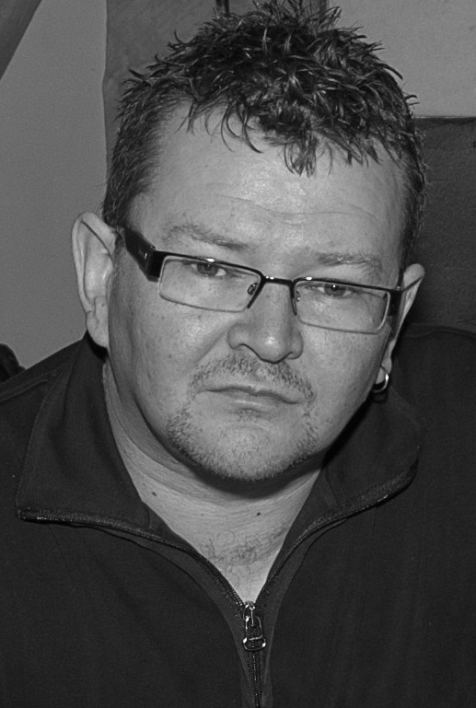 Petes interest in music and audio began at the age of 7 when he discovered the piano and remembers falling in love with all of the sounds and dynamics that it produced. With that seed set, it was 3 years before a fascination with keyboards and synthesisers took hold, citing Jean Michel Jarre's Oxygene and Equinox albums as initial catalysts.
He spent most of his teens and twenties playing in various rock bands. During the early 90's when many bands struggled to resist the Grunge explosion, new avenues were explored. With the rock bias in full swing, a developing technical knowledge and expanding arsenal of keyboards and sequencers, branched deeper into electronic music, seeking underground scenes.
He developed a unique sound by fusing Dark Ambience with Progressive Rock, and with great effect. Working alongside some of the most talented musicians in the South Wales area, this fusion led to numerous recordings in studios and live environments around the U.K. A highlight was recording at the BBC Maida Vale Studios, where recordings were broadcast on the BBC Radio 1 Friday Rock Show back in 1992.
In 2000, Pete took the natural next steps, leaving the live music scene to pursue an increasing desire to dive further into emerging production technologies.
He has since been experimenting with new possibilities in sound and music creation, all the while, keeping abreast of new and ever evolving developments.
He formed Jamyama Studios in 2010. His mission:
"to provide the moving picture industry with music and audio that fulfills needs. Achieving this through technological and creative awareness which will problem-solve for clients and inspire audiences."
Discovery and progression remains paramount, loving nothing better than to pull things apart, mix it all up and experiment. He continues to cultivate deep interest in other styles such as Ambient, Electronica, Acoustic, Neo Classical, Ethnic and New Age.
The journey continues….