Keith Malley
Radio Show Host, Stand-up Comedian
" Keith Malley was the 2004 grand prize winner at the prestigious World Comedy Laugh Off in New York City and host of the popular comedy podcast, Keith and the Girl. "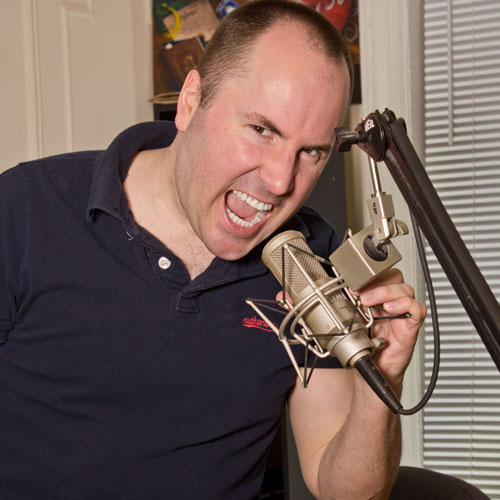 Keith Malley was the 2004 grand prize winner at the prestigious World Comedy Laugh Off in New York City. He immediately recorded his debut CD/DVD, Coming of Age, and vowed to record a new one-take only CD/DVD every birthday with all new materials. He recorded his ninth special on April 15, 2012.
Keith's praised autobiography, The Great American Novel, covers the first 30 years of his life and and has also been read by the author as an audio book.
Keith and the Girl is a fast-paced comedy podcast that records five days a week. Hosted by Keith Malley and Chemda, the show takes the form of a daily conversation about relationships, comedy, current events and more. Keith and the Girl is a podcasting leader with over one million monthly downloads, fifty-thousand subscribers and thirty-thousand registered forum members. Keith and The Girl pioneered the podcasting world when it first aired in 2005. Seven years later, with over 1,600 episodes and tens of thousands of fans, Keith and the Girl is one of the world's most successful self-made podcasts.
In 2011 the show implemented a paywall called KATG VIP. The paid subscription allows VIP members to download a back catalogue of episodes as well as four spinoff shows: What's My Name, My Name is Keith, INTERNment and That's the Show with Danny. The success of the VIP program allows Malley and Chemda to make their growing network of shows a full-time job.