Latoya Smile
Director/Artist
" Jamaican Born Artist, Latoya Smile: At an early age, she was recognized for her love of painting and poetry. She was particularly inspired by the concept of being able to capture a thought, then giving it life with words, or paints on canvas. "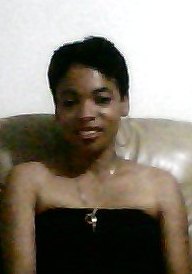 Jamaican Born Artist, Latoya Smile:
At an early age, she was recognized for her love of painting and poetry. She was particularly inspired by the concept of being able to capture a thought, then giving it life with words, or paints on canvas.
At around the age of 10, she wrote her first poem. Later, she started sketching, and creating collages, etc. Finally, she was encouraged by family members and close friends, to try her hands at painting. This is where her career as an Artist began to blossom. Mostly self-taught, she absorbed information from any and every medium source and combined what she learned with her own innate abilities. Without the constraints imposed by formal training, she developed her own skills and techniques.
Her poems are commentary on mostly love and relationships - intimate and platonic. Her artwork bears messages and stories from The Bible, to her own experiences as a Jamaican; and a few are commentary on world events. Her work varies from abstract to pop art, impressionism style and more.
She would like you to become impassioned when viewing each piece, as she was when creating it.