Mike Hardy
Founder & CEO
" Mike is the Founder and CEO of Local Insights, a real estate data provider that provides the most comprehensive property records. Prior to founding Local Insights, Mike was a CFA Charterholder working in corporate bond trading at Jefferies. "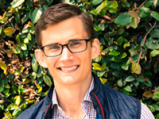 Mike is the Founder of Local Insights, a real estate data provider that provides the most comprehensive property records. Local Insights aggregates disparate and unrelated data sources like new home purchases, home remodeling plans, and tax assessments to help its users manage risk and target markets.
Mike's unique background is highlighted by time spent both on Wall Street and in Silicon Valley. He started his career with the hedge fund, FrontPoint Partners, and worked in the financial markets during some of the most volatile periods in stock market history.
After FrontPoint Partners, he transitioned to Jefferies, a global investment bank and worked on the corporate bond trading desk analyzing and selling corporate bonds to some of the biggest institutional investors in the world.
Wall Street was not for Mike and he decided to focus on startups after moving to San Francisco in 2012. He is the founder of five different companies prior to Local Insights.