Tom Walker
CEO
" Dr Tom Walker is a UK based medical doctor specialising in non surgical hair growth. He launched Mylash in 2007 offering a prescription only treatment to grow eyelashes longer, thicker and darker. His client list includes celebrities and Royalty. "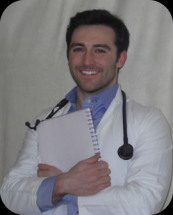 Dr Tom Walker is a medical entrepreneur.
He founded Mylash in 2007, introducing an innovative non-surgical treatment for eyelash growth to the European market. He has helped thousands of clients grow their eyelashes longer, including celebrities and Royalty.
In 2012 he launched My Hair Growth, a website striving to provide cutting edge treatments for male and female hair loss. My Hair Growth provides its users with the latest clinical research to review themselves so that all users are fully informed of their options from independent sources.
Dr Walker has a Bachelor degree in Medicine and Surgery, and a Bachelor degree in anatomical science, both from the University of Glasgow. He has previously worked in the British National Health Service but now focuses on private practice.