Al Sabawi
President/CEO
" Mr. Sabawi has over 25 years experience in middleware and application software development on UNIX/Linux and Microsoft Servers for Multi-tier database architecture. He was an executive project manager at IBM focused on High Performance Computing "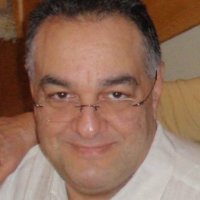 Al Sabawi is currently the President & CEO of Quantopix Technologies, LLC. He co-founded the company in 2012 to develop better tools for business intelligence, analytics, and data mining. Quantopix is the publisher of QAS software for Linux Database Servers.
Mr. Sabawi started his career in Toronto, Canada as a software developer for IBM on its DB2 Distributed Database Management System. He continued working for the computer giant for 17 years in various technical and leadership positions until 2011.
Mr. Sabawi is deeply passionate about applying advances in data intelligence technologies to improve the way businesses address their customers' needs and achieve their satisfaction.