PJ Miller
President
Training
" Patrick Miller, Oversees all consulting, business development and marketing strategies for Invictus. Patrick utilizes unique approaches to budget creation, personnel recruitment initiatives, and emerging market creation. "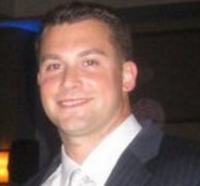 Patrick Miller, Oversees all consulting, business development and marketing strategies for Invictus. Patrick utilizes unique approaches to budget creation, personnel recruitment initiatives, and emerging market creation. Patrick is currently serving on the State of Florida Department of Agriculture and Consumer Services, Division of Licensing; Private Investigation, Recovery, and Security Advisory Council (PIRSAC) and is the Vice Chairman for American Society for Industrial Security (ASIS) International Palm Beach Chapter 254.
Patrick serves his Veteran Community as a Board Member with the Wounded Warriors of South Florida and a Director for the Brothers in Arms Foundation for fallen Special Operations Marines.
Patrick served six years Honorably in the United States Marine Corps with 3rd Reconnaissance Battalion Okinawa, Japan and 2nd Force Reconnaissance Company Camp Lejuene, NC. Patrick served as a Sergeant E-5 and was is a Combat Veteran of Operations Enduring Freedom, Afghanistan 2001 and Iraqi Freedom, Iraq 2003.
After being honorably discharged from the U.S Military, Patrick provided High Threat Personal Protection and Mobile Security for the Department of State Security, the Coalition Provision Authority and the Department of Defense.
Florida Licenses and Certifications: Class D Security, Class G Statewide Firearms, Class C Private Investigator, Class DI Security Instructor, Class K Firearms Instructor, NRA Law Enforcement Handgun and Patrol Rifle Instructor.