Ezio Vicario
Executive Partner
" Ezio Vicario is a management consultant and an entrepreneur in consultancy services. Ezio has over 30 years of experience and expertise on information technology, organization, project and performance management areas, and in recent years on "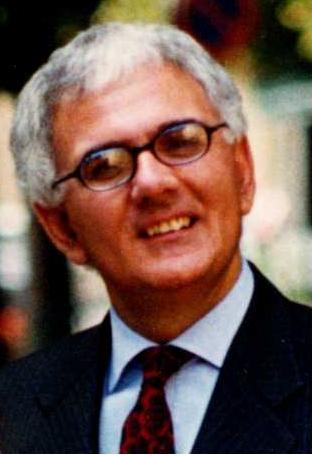 Ezio Vicario is a management consultant and an entrepreneur in consultancy services. His background includes over 30 years of experience and expertise on information technology, organization, project and performance management areas, and in recent years on business strategy and mergers and acquisitions consultancy market.
He started his career in the late 70 in one of the biggest IT consulting firms in Turin, after completion of his Bachelor in Information Technology. He continued his training at the Faculty of Economy and Commerce of Turin while participating in numerous information projects for large and medium-sized enterprises as a software consultant.
Earlier 80 decade, he started working as a free-lance professional, collaborating with various consulting firms, he has carried out numerous projects both national and international at large industrial enterprises (Fiat and many companies of current Finmeccanica Group) as Organization & IT Project Manager.
In 1987 he set up a small software company specialized in custom application systems, holding the position of Managing Director for three years; and working as the head of the company with marketing and financial duties.
In 1991 he went back to management consulting in an International company Suisse based. He became the Chairman of Italy branch until 1999, the company provides managerial consultancy in logistics, business re-engineering and information systems areas, and, during this period, he carried out professional and marketing activities. He established partnership collaborations between Italian and foreign companies and defines contractual and operative aspects.
For first decade of 2000 he works as associate in a little company specialized in the distribution, training and consulting of IDS ARIS Toolset, a tool which support the management of large companies process and organization, and Controller's Navigation Tool, a tool which help the business process controlling.
During the period 2005-2008 he was also partner and Chairman of a small consulting company which provides managerial consultancy to small and medium sized enterprises in Business Development & Start up consultancy, Corporate Finance and Fund Raising areas.
From 2012 senior advisor of EVIMA Management Ltd (London), an international management consulting firm specialized in Business Strategy, New Business/Product Development, Business Performance and Change Management.
From 2013 associate partner of Merchant Banking Consulting, an international network focused on Mergers & Acquisitions and Investment Banking.
Since 1992 he carries out education activities for design, organization and teaching in seminars, work shop and managerial courses.
Ezio speaks Italian, English and a bit of French.
Ezio is married with three grown children and lives in Turin, Italy.
LinkedIn Profile: http://it.linkedin.com/pub/ezio-vicario/4/333/635