Claude W. Bailey III
President
" Claude W. Bailey III a three time Bestselling Author, patented inventor, and Founder of Weston Bailey, LLC also known as 24/7 Online Marketing. His products and services simplify and automate marketing for non-profits and small businesses. "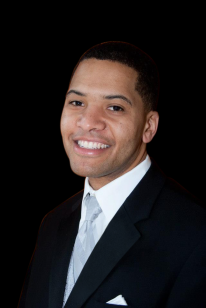 Claude W. Bailey III a three time Bestselling Author, patented inventor, One U.S. Patent and five pending U.S. Patents, serial entrepreneur, Christian School Board of Education, Youth Christian Educator, youth basketball coach and automotive engineer. Claude Bailey is the President and Founder of Weston Bailey, LLC also known as 24/7 Online Marketing. His products and services simplify and automate marketing for non-profits, small businesses, authors, experts, speakers, coaches and consultants.
Through his vision and passion, in 2008 he started online marketing consulting for friends as a result of the great results he formed his marketing consultant business and started consulting small business owners. He started online marketing because of his passion to help people make their dreams come.
"To truly attract highly qualified buyers for your product and services, an entrepreneur or business must position themselves as a leading authority in their industry" states Mr. Bailey. When developing marketing campaigns for businesses, his mission is to position his client as an authority to attract highly qualified customers.
The tittles of his best selling books are Dental Marketing, Fishers of Men, and Kettlebell Six-Pack abs. To learn more about the author Claude W. Bailey, visit his Amazon author page. http://amazon.com/author/claudebailey